3D Model of a Granny Inspired by Zootopia's Sloth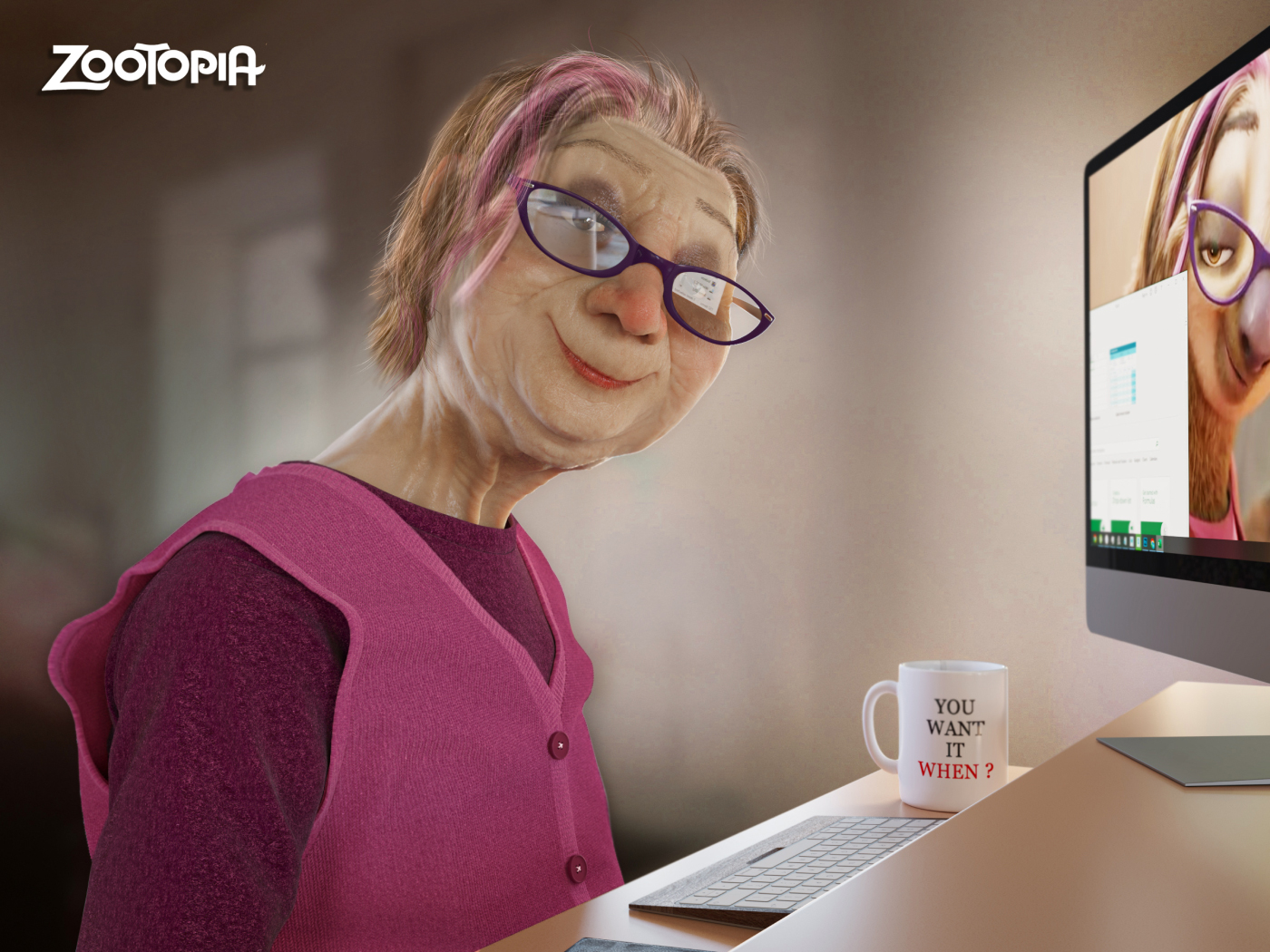 Our team of professional 3d artists created a persona that is inpspired by the sloth character of Zootopia named Priscilla Tripletoe. 
The task given to our specialists was to imagine what she would look like if she was an old granny and recreate its 3d model.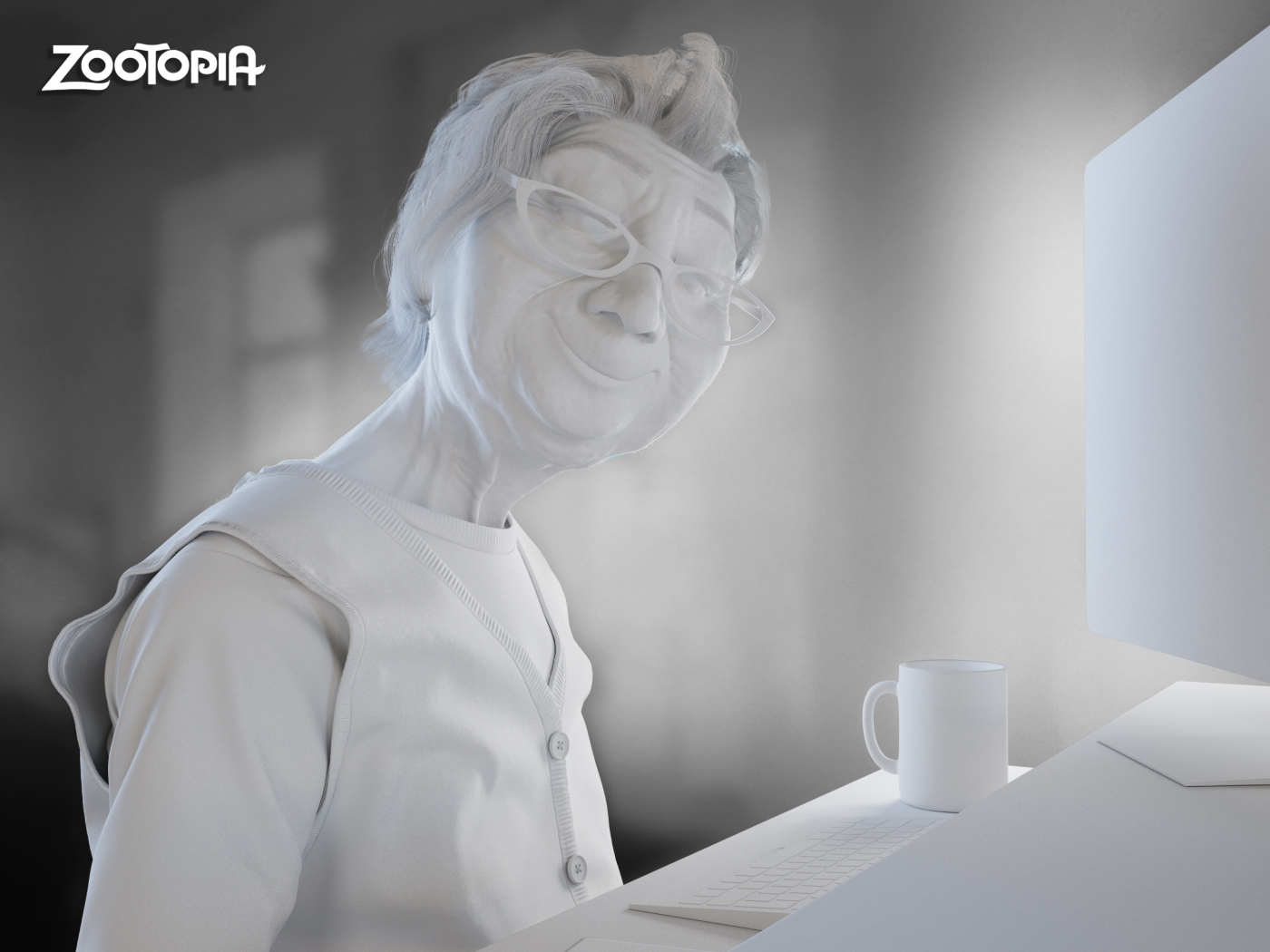 The creation process was made by using multiple softwares: 
AutoCad 3d max, Maya, Marvelous, Corona render Zbrush and Photoshop. 
With the use of these tools we were able to create such a detailed 3d modeling work.