Zeel Portfolio
Showcasing Your Works
Whether you're an interior designer, 3D modeler, graphic designer or a creative professional of any kind, Zeel Portfolio is perfect place to showcase your works.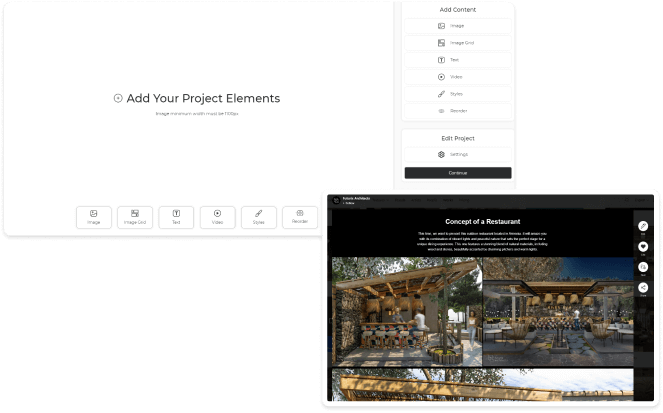 About Portfolio
At our Portfolio platform, we believe in the power of creativity and the importance of showcasing your best work to the world. Our platform is designed especially for you to do that, with easy-to-use tools that allow you to upload your projects as single images or image galleries, add descriptions to each image, change the ordering of images, add videos, and even customize the colors to match your personal brand.
With our platform, you can easily create a stunning portfolio that highlights your skills and talents, and share it with potential clients, collaborators, and employers. Whether you're an interior designer, graphic designer, photographer, or any other type of creative professional, our platform provides a space for you to unleash your creativity and get your work noticed.